Description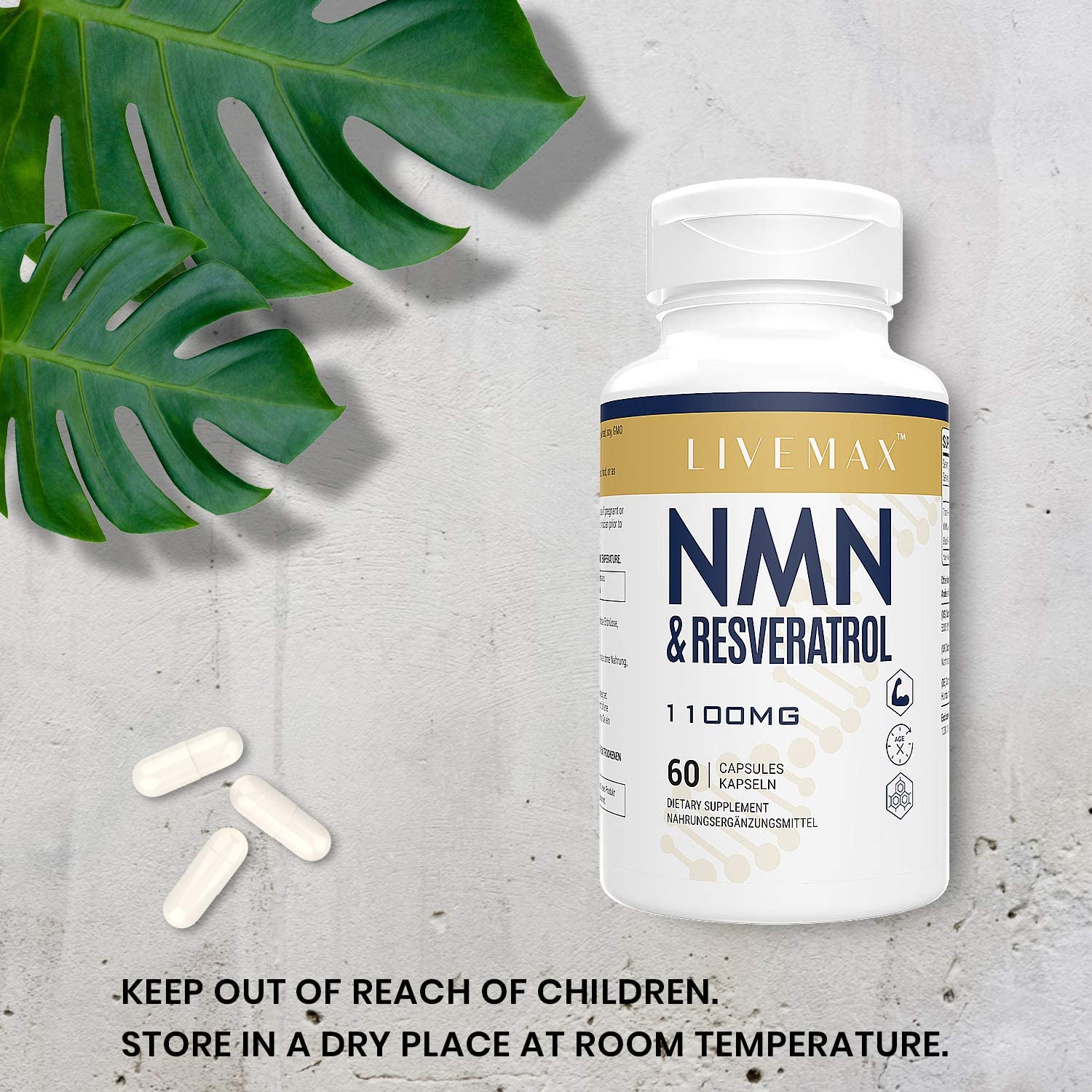 LIVEMAX NMN+Resveratrol 1100MG, Powerful Antioxidant Supplement for Heart Health & Anti-Aging, Enhanced with Black Pepper Extract for Superior Absorption, Nicotinamide Mononucleotide Supplement 60 Capsules
Get The Best from LIVEMAX: Trans-Resveratrol (600mg) + NMN Nicotinamide Mononucleotide (500mg) +Black Pepper Extract (50mg), 60 capsules (pack of 1).
LIVEMAX contains NMN Nicotinamide Mononucleotide: the most efficient direct precursor to nicotinamide adenine dinucleotide (NAD+). The mitochondria cannot perform their crucial cellular function without a sufficient supply of NAD+. This helps to promote healthy aging and support metabolism.
Highest Grade: The resveratrol in LIVEMAX is trans-resveratrol – not a diluted plant extract found in many resveratrol products on the market. It increases activity of the sirtuins – SIRT1 and SIRT3, in particular. In one study, resveratrol was shown to be the most potent natural activator of the sirtuins proteins. It has a positive effect on all three major longevity pathways.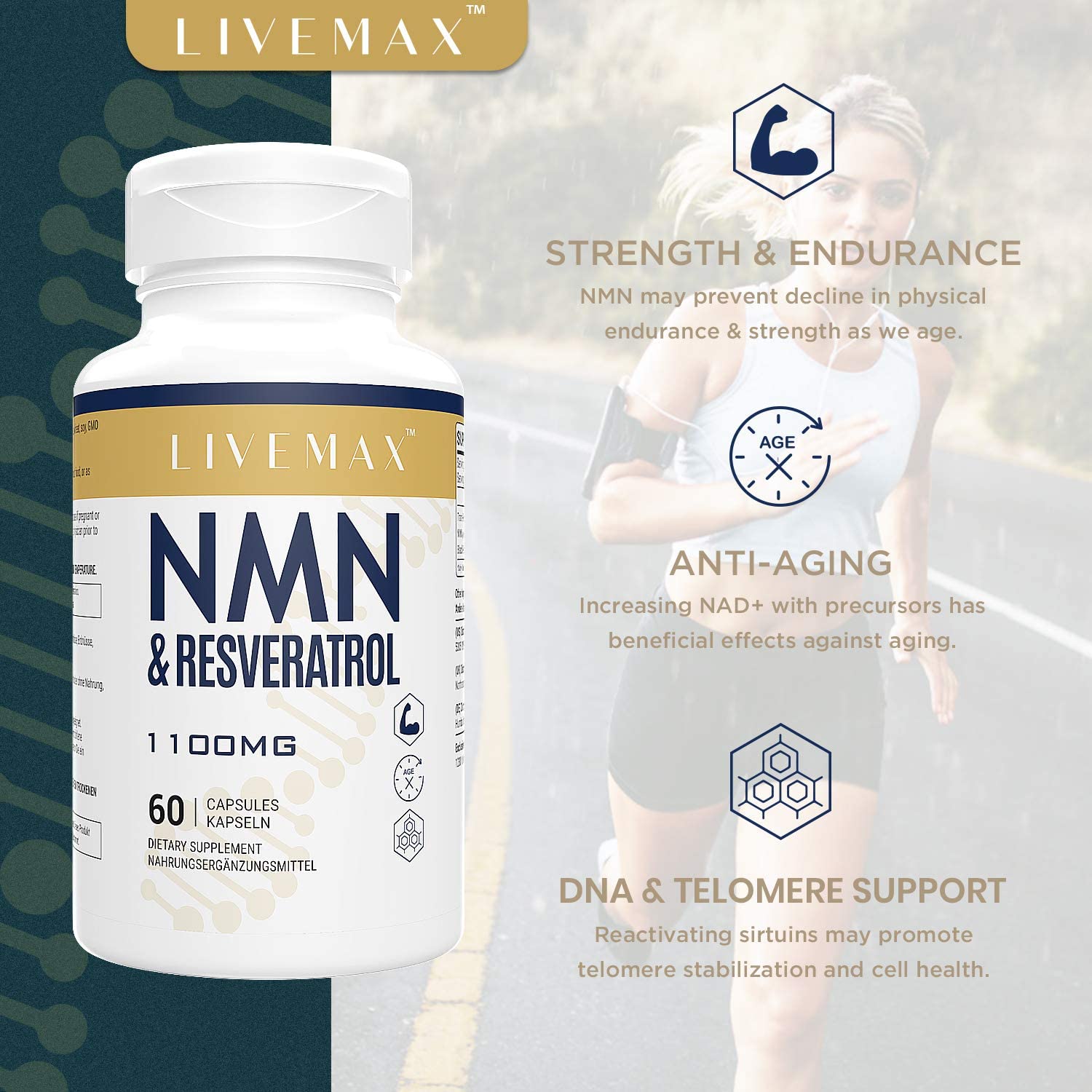 Black Pepper Extract: Black pepper extract can effectively increase the bioavailability and increase the absorption rate of the main components. Enhanced absorption to slowing resveratrol breakdown. Better ingredients mean better potency, absorption, and digestibility.
Tested for quality, safety, and efficacy: Third party lab tested for purity. Contains no GMOs, artificial colours, preservatives, allergens or fillers and suitable for vegans.
Cannabidiol is known to boost the immune system thanks to its anti-inflammatory properties, so it can definitely help reduce inflammation in your system. One of the most exciting ways to consume cannabidiol is through a broad-spectrum CBD oil. You can add this to your morning coffee or simply down it own its own.

Hemp is a variety of the cannabis sativa plant. The main difference between hemp and other strains of cannabis such as marijuana is that there is a very low percentage of THC compound in hemp, lower than 0.3% and therefore, hemp is not normally used as a recreational drug. Rather it is grown for its fiber seed and most often used for industrial purposes, such as in the manufacturing of paper or clothing. It can also be used as a food product.
Cannabis describes cannabis products in general.
Marijuana specifically refers to cannabis products that are made from the dried flowers, leaves, stems and seeds of the cannabis plant.