Description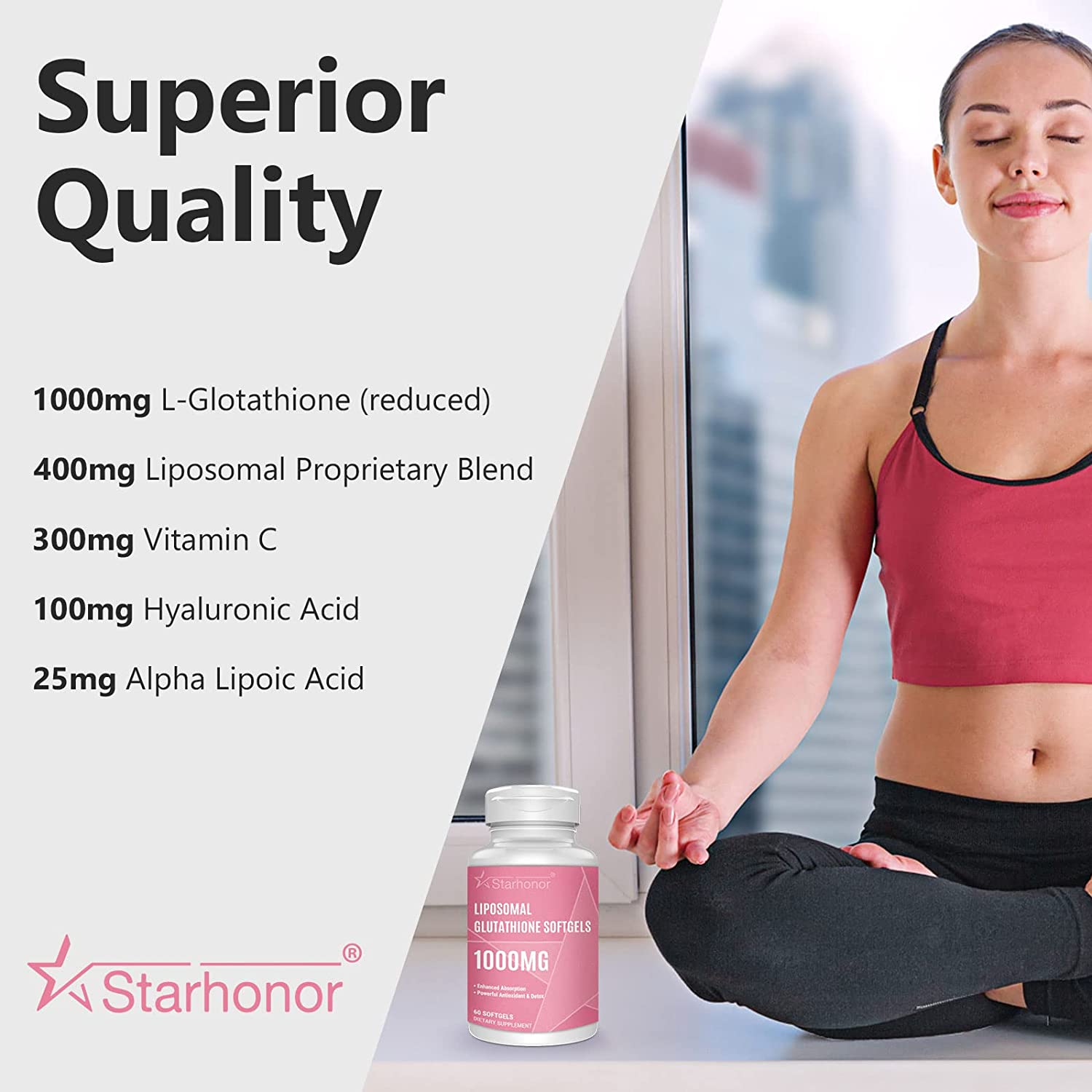 Starhonor L- Glutathione Reduced Softgels 1000 mg (60 Capsules) , Natural Fast Release Antioxidant Complex, Advanced Absorption, High Purity, Liposomal Glutathione N-Acetyl-Cysteine Supplement
Maximum Strength 1000Mg Per Serving : Liposomal glutathione is the supplements with low glutathione content. Our high absorption, proprietary blend is naturally sourced and contains 1000mg per serving.
Quality, First, and Foremost: Glutathione is the most effective way to fight oxidation. Unlike regular glutathione supplements, we use Glutathione, and inserted into liposomes. Plus formulated to be the best tasting glutathione available, best glutathione capsules skin whitening and glowing!
How Much Do You Get In Each Bottle: Each bottle contains 60 capsules of Glutathione. Each bottle lasts one month at 2 capsules a day. For purity and potency, our Glutathione is Produced Without Junky Fillers; gluten free, non-GMO, soy free, we just keep simple.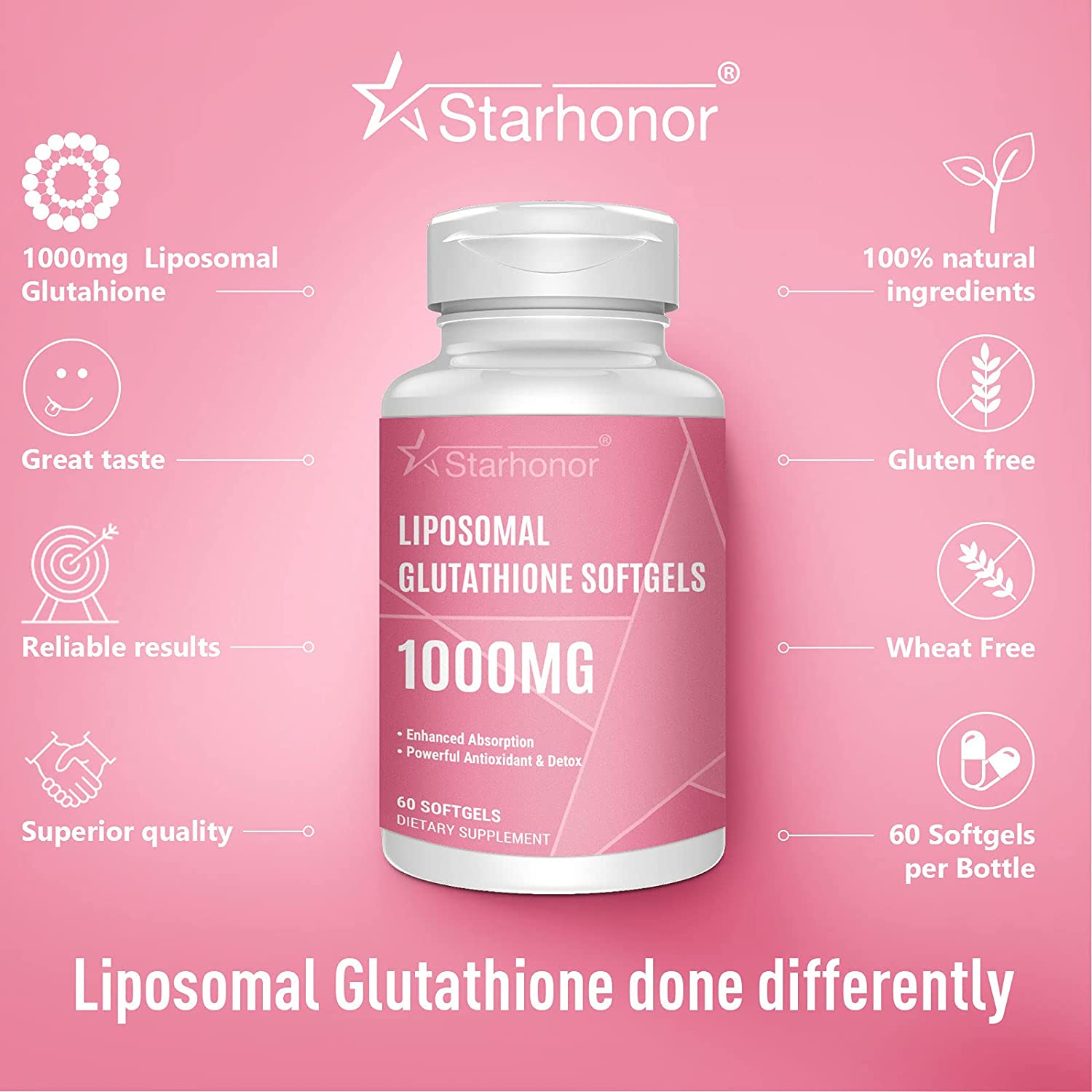 Easy To Swallow: Are you tired of hard-to-swallow pills? Try Our Liposomal Glutathione Softgels capsules - easy-to-use supply supplement is great for you! You take these liposomal glutathione softgels daily and it made your skin appear lighter if you want this for skin lightening.
A Brand You Can Trust: Your Starhonor experience is our main priority. If you have any questions, please message us. We are always here to help while giving you peace of mind!
Cannabidiol is known to boost the immune system thanks to its anti-inflammatory properties, so it can definitely help reduce inflammation in your system. One of the most exciting ways to consume cannabidiol is through a broad-spectrum CBD oil. You can add this to your morning coffee or simply down it own its own.

Hemp is a variety of the cannabis sativa plant. The main difference between hemp and other strains of cannabis such as marijuana is that there is a very low percentage of THC compound in hemp, lower than 0.3% and therefore, hemp is not normally used as a recreational drug. Rather it is grown for its fiber seed and most often used for industrial purposes, such as in the manufacturing of paper or clothing. It can also be used as a food product.
Cannabis describes cannabis products in general.
Marijuana specifically refers to cannabis products that are made from the dried flowers, leaves, stems and seeds of the cannabis plant.