Description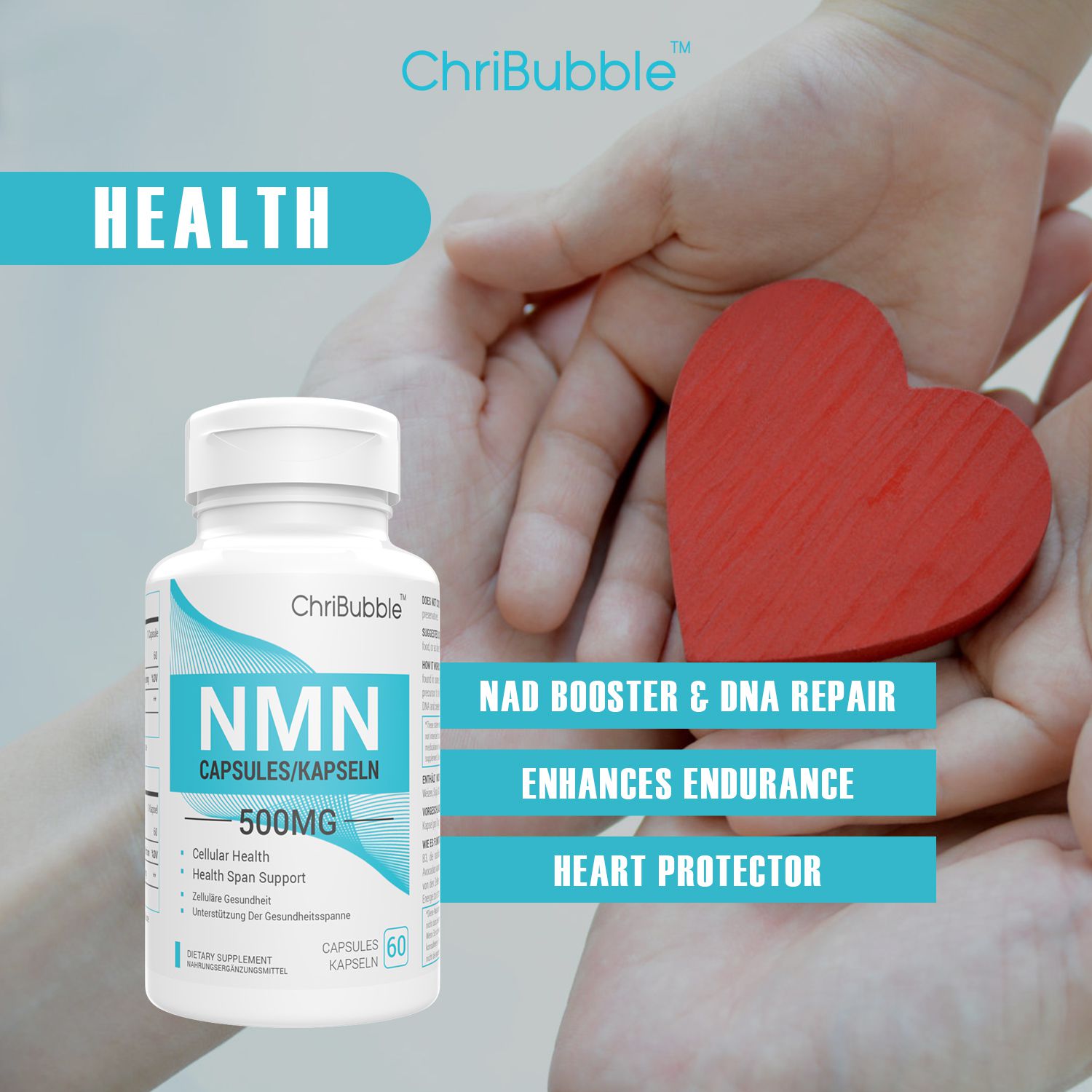 ChriBubble NMN Supplements 500mg-Powerful Boost NAD+ Levels for Supports Anti-Aging & Mental Performance For Men & Women, 60 Capsules Nicotinamide Mononucleotide
ULTRA HIGH NMN CONTENT – We are committed to providing NMN with the highest purity, authenticity and shelf stability. As we all know, NAD is an important coenzyme involved in many cellular processes. As we age, NAD levels in the human body will naturally decrease. ChriBubble NMN helps restore NAD to an optimal level, provides you with the extra energy you need throughout the day, and helps to encourage a young mind and body.

POWERFUL ANTI-AGING SUPPORT - As a breakthrough anti-aging support supplement, our NMN shows powerful power to delay the aging process. ChriBubble NMN anti-aging capsules help promote DNA repair, naturally help cells provide energy, support cell growth and regeneration, and slow down the aging process by increasing NAD + levels. Scientists have recognized that NMN is a potential treatment for age-related cognitive decline.

LIFE LIKE NEVER BEFORE - Dermatologists suggest that niacinamide may support the body's natural defense mechanism. Helps strengthen NAD + and repair skin and brain functions. NMN helps convert food into energy, and helps maintain the skin, digestive system and nervous system, improve thinking and enhance heart health.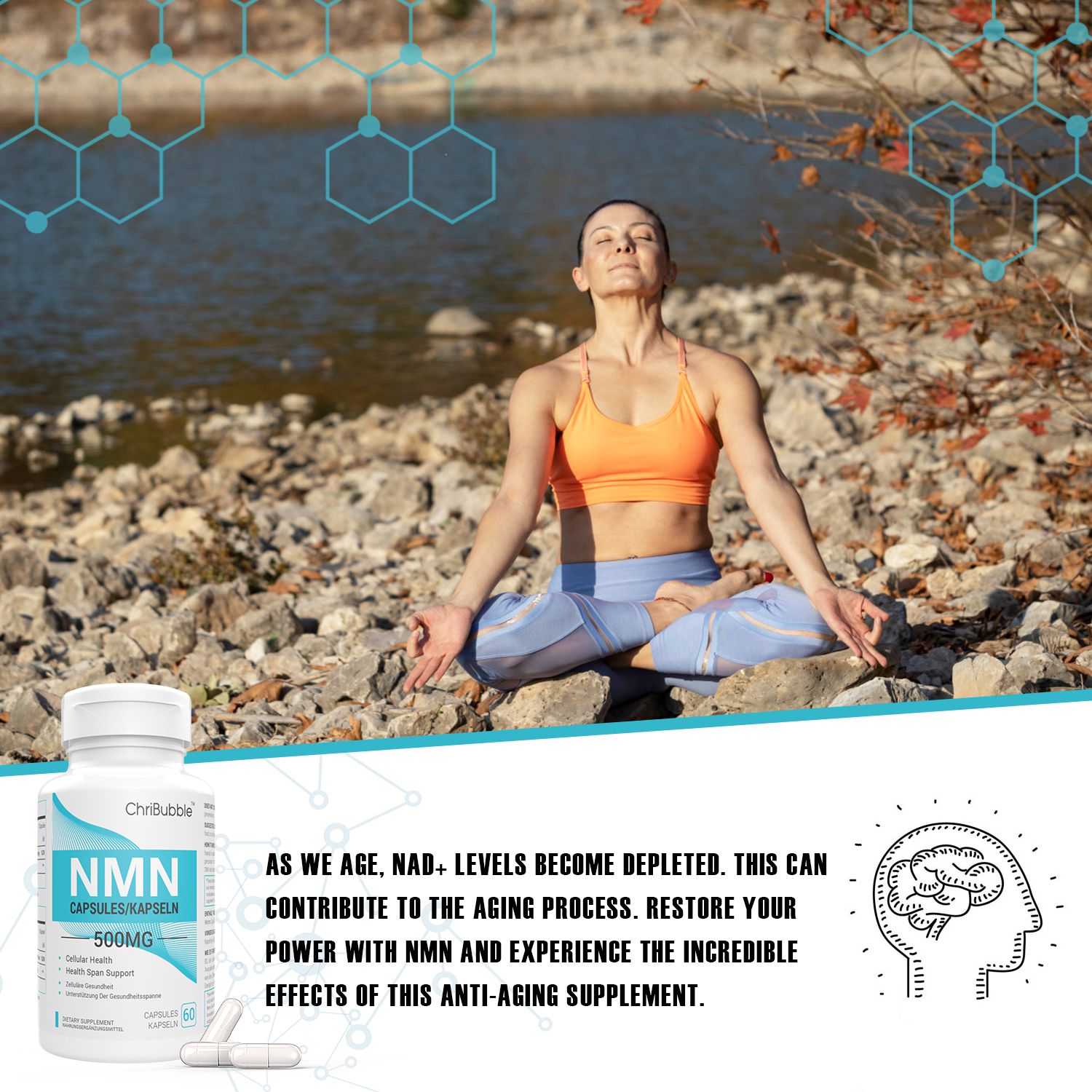 FULLY STABILIZED & ENHANCED ABSORPTION - ChriBubble NMN has a completely stable non-refrigerated form. We use opaque jars and desiccant packaging to protect it from light and moisture to ensure that it maintains maximum effectiveness. We ensure that NMN supplements pass extensive quality control tests before being bottled and sold. You can rest assured that you are receiving a high-quality product each time you buy from us.
100% SAFE - ChriBubble NMN vegetarian capsules are vegan and do not contain harmful toxins or chemicals. NMN is the most direct and efficient way to boost NAD+ levels. Non-GMO, suitable for vegetarians and vegans, without any traces of animal products.

Cannabidiol is known to boost the immune system thanks to its anti-inflammatory properties, so it can definitely help reduce inflammation in your system. One of the most exciting ways to consume cannabidiol is through a broad-spectrum CBD oil. You can add this to your morning coffee or simply down it own its own.

Hemp is a variety of the cannabis sativa plant. The main difference between hemp and other strains of cannabis such as marijuana is that there is a very low percentage of THC compound in hemp, lower than 0.3% and therefore, hemp is not normally used as a recreational drug. Rather it is grown for its fiber seed and most often used for industrial purposes, such as in the manufacturing of paper or clothing. It can also be used as a food product.
Cannabis describes cannabis products in general.
Marijuana specifically refers to cannabis products that are made from the dried flowers, leaves, stems and seeds of the cannabis plant.