Description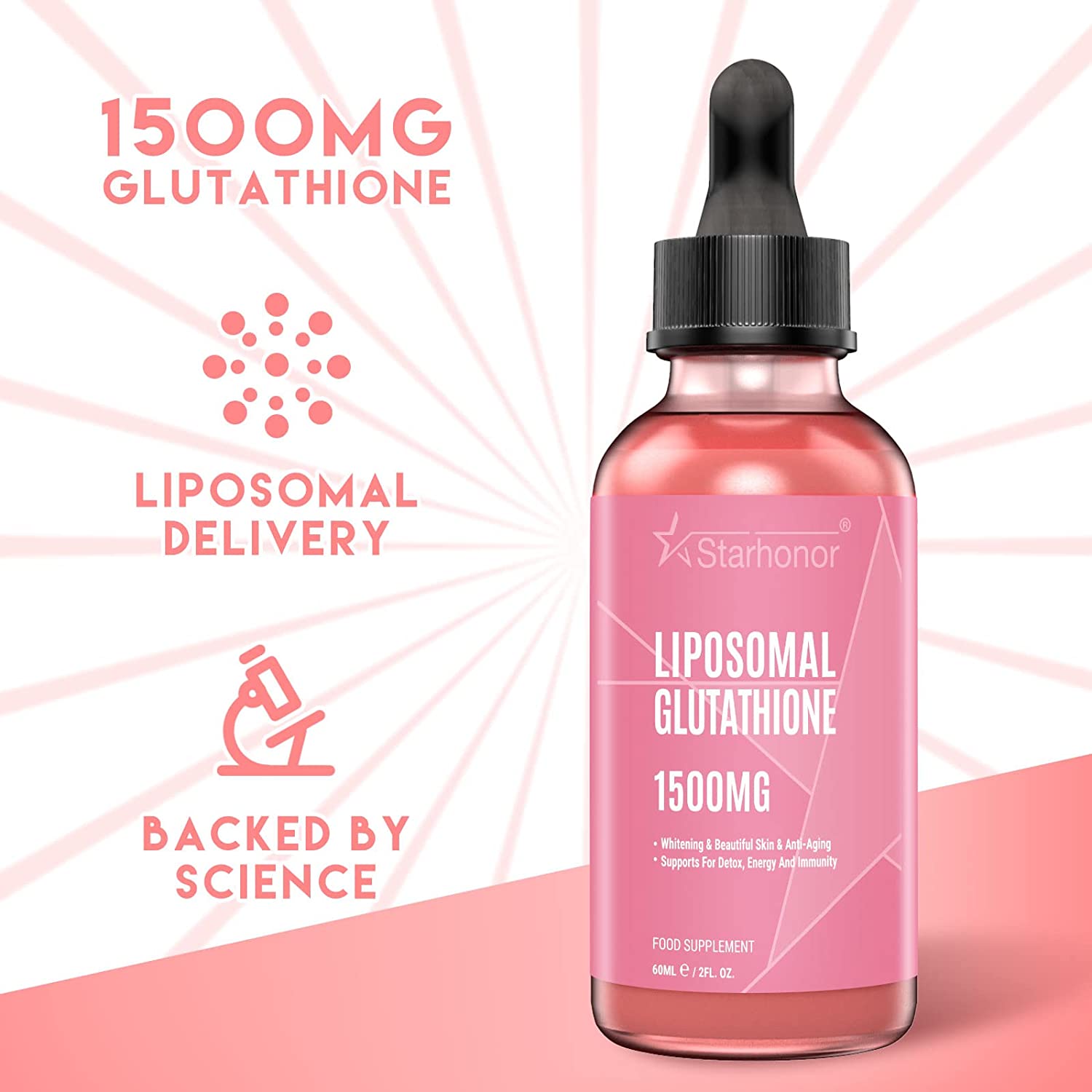 Starhonor Liposomal Glutathione Supplement, Liquid L-Glutathione 1500mg, Pure, Stable, Active, Enhanced Absorption and Non GMO, 60ml NAC Supplement
[ LIPOSOMAL+GLUTATHIONE, THE MOST POWERFUL ] : Glutathione is the body's main antioxidant, is made of 3 Amino Acids, Glutamate, Cysteine and Glycine. However, they are normally broken down before being absorbed, but by putting Glutathione into Liposomes we can significantly increase absorption of Glutathione intact.
[ ALL-NATURAL SUPPLEMENT ]: Every bottle of our lipsomal glutathione lique is produced by using only pure and nature-derived ingredients. It doesn't contain GMOs, artificial additives, sugars, gelatin, and corn syrup, making it absolutely safe for everyone!
[ ENHANCED IMMUNE SUPPORT,DETOX,& BRAIN FUNCTION ]: Glutathione supplementation helps boost your immune system, while supporting detoxification of the liver, and promoting vital brain functions including mental focus, concentration, clarity, and long-term memory.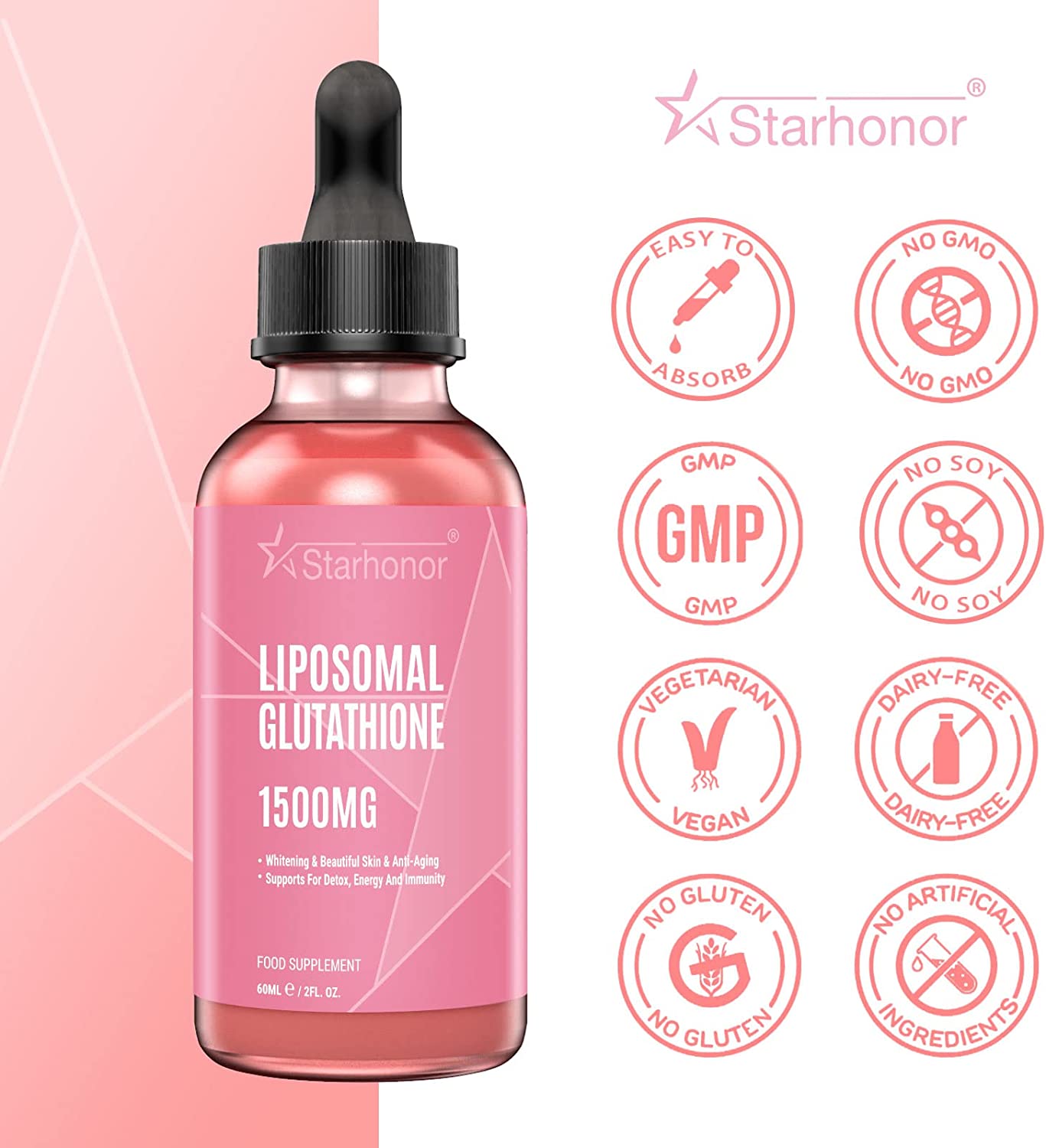 [ ANTI-AGING SKIN REPAIR]: Glutathione neutralizes and eliminates free radicals found in the environment that damage the skin at a cellular level and cause aging and discoloration. Incorporating glutathione into your beauty routine helps protect the skin, while yielding a brighter, more youthful complexion. Glutathione can also be used for skin whitening by interrupting melanin synthesis.
[ MADE TO THE HIGHEST STANDARDS ]: We are dedicated to bringing you nature's finest and highest quality nutritional vitamins, supplements, and minerals.
Cannabidiol is known to boost the immune system thanks to its anti-inflammatory properties, so it can definitely help reduce inflammation in your system. One of the most exciting ways to consume cannabidiol is through a broad-spectrum CBD oil. You can add this to your morning coffee or simply down it own its own.

Hemp is a variety of the cannabis sativa plant. The main difference between hemp and other strains of cannabis such as marijuana is that there is a very low percentage of THC compound in hemp, lower than 0.3% and therefore, hemp is not normally used as a recreational drug. Rather it is grown for its fiber seed and most often used for industrial purposes, such as in the manufacturing of paper or clothing. It can also be used as a food product.
Cannabis describes cannabis products in general.
Marijuana specifically refers to cannabis products that are made from the dried flowers, leaves, stems and seeds of the cannabis plant.