Description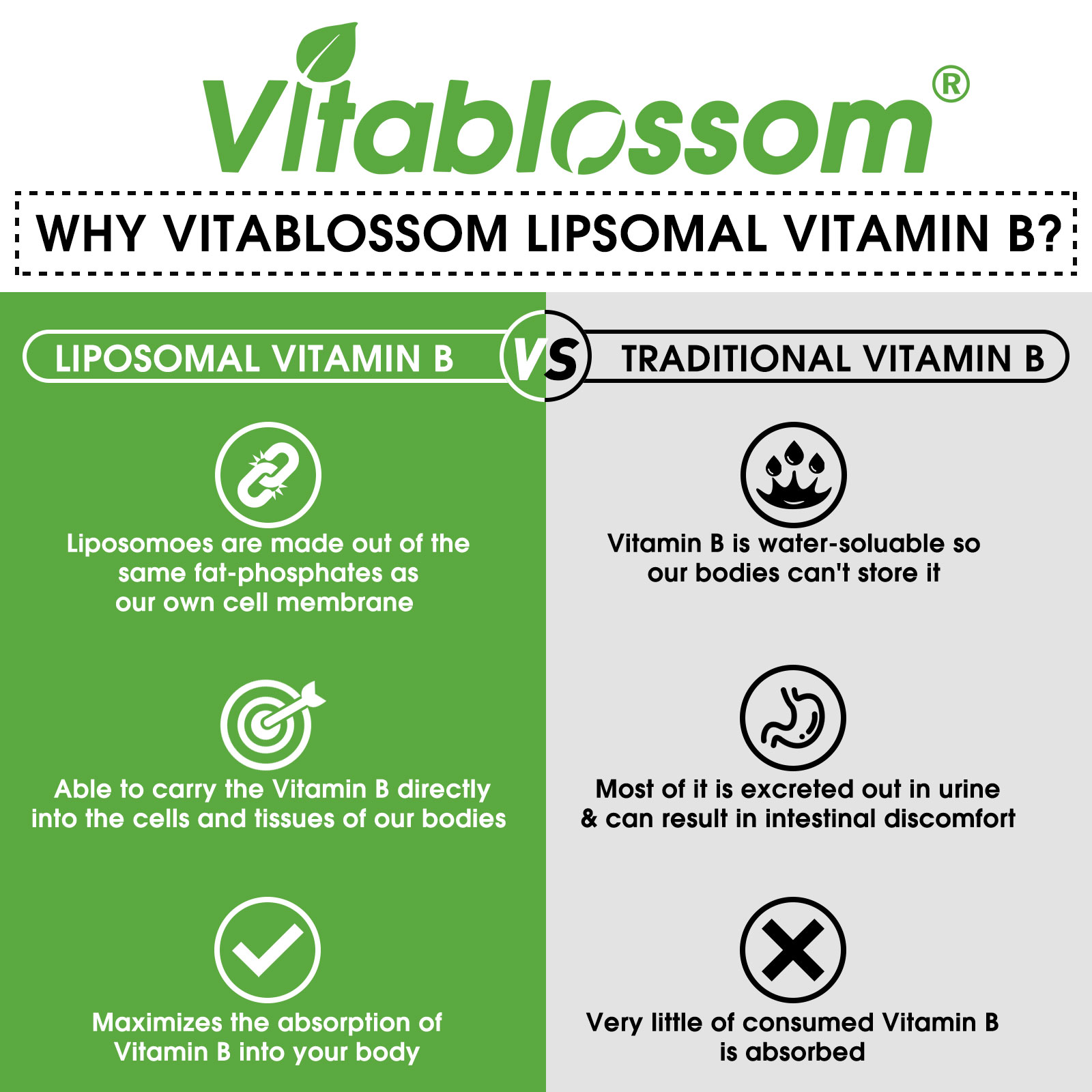 Vitablossom Liposomal Vitamin B Complex Liquid, MAX Absorption, 8 High Strength B Vitamins, Contains Vitamins B1, B2, B3, B5, B6, B12, Biotin & Folate, Immune System & Energy 60ML
【8 Essential B-Vitamins in One Drop】-- Our goal was to construct the most complete B-complex supplement we possibly could. Our Vitamin B-Complex is specially formulated and it contains : B1, B2, B3, B5, B6, B12, Biotin and Folate.
【Excellent Absorption, Max Bioavailability】-- The liposomal vitamin means the body is able to absorb more of the vitamins than with traditional methods such as capsules, tablets. The liposomal formula guaranties almost full absorption and usefulness. 96% of the formulated ingredient could get into the targeted cells.

【For Your Body】-- Men and women can benefit from supplementing their B vitamins. Studies have shown that B vitamin supplementation good for daily energy and immune system.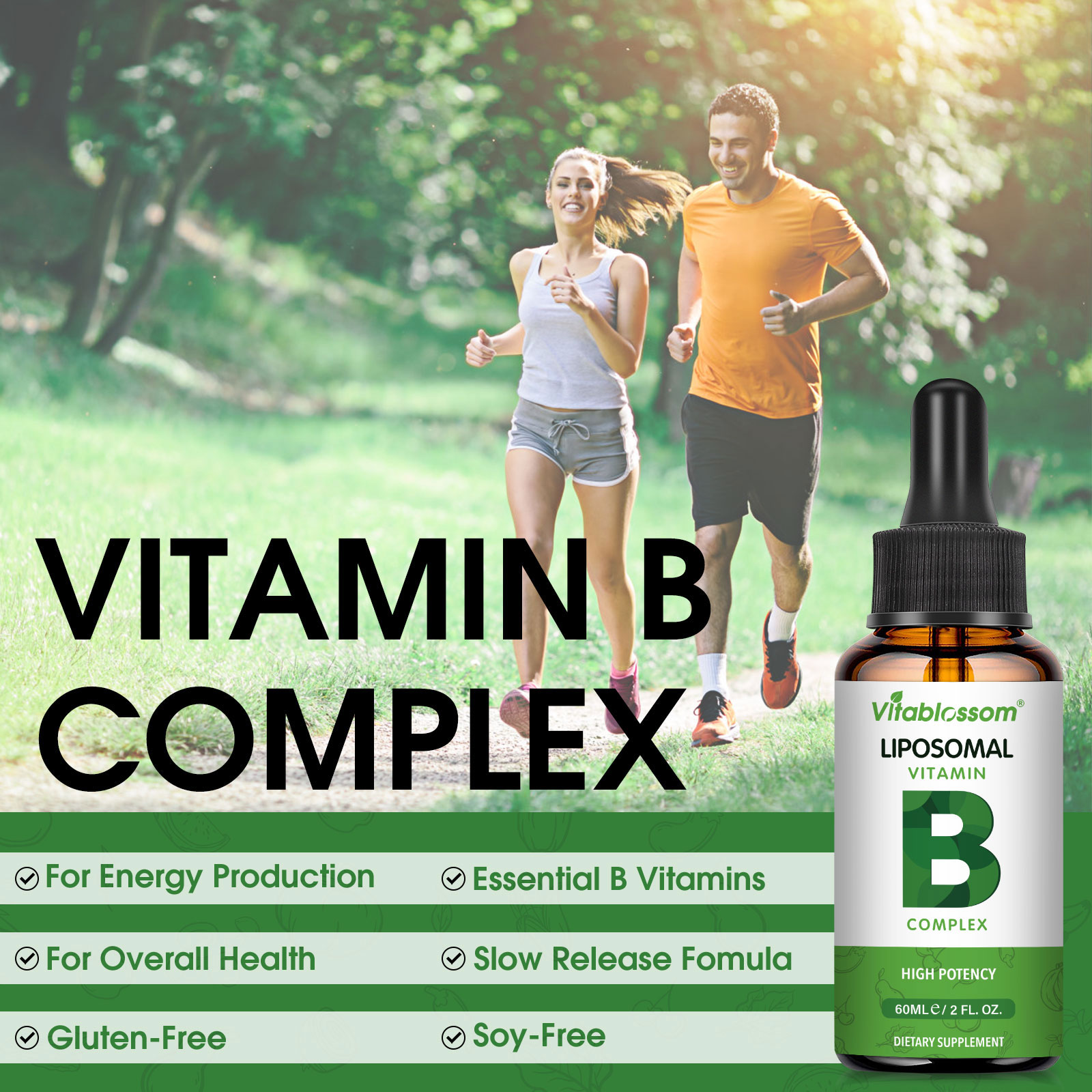 【Easy to Take liquid Supplement】-- Since B vitamins are water-soluble, your body doesn't store them the same as fat-soluble vitamins, so it is important to replenish your body with B vitamins daily. Vitablossom liquid B Complex is the perfect solution for doing that!

【You Can Take with Confidence】-- Vitablossom is proudly made in the USA in an inspected facility. We stand behind our Vitamin B complex supplements and are proud to have the best formula on the market.
Cannabidiol is known to boost the immune system thanks to its anti-inflammatory properties, so it can definitely help reduce inflammation in your system. One of the most exciting ways to consume cannabidiol is through a broad-spectrum CBD oil. You can add this to your morning coffee or simply down it own its own.

Hemp is a variety of the cannabis sativa plant. The main difference between hemp and other strains of cannabis such as marijuana is that there is a very low percentage of THC compound in hemp, lower than 0.3% and therefore, hemp is not normally used as a recreational drug. Rather it is grown for its fiber seed and most often used for industrial purposes, such as in the manufacturing of paper or clothing. It can also be used as a food product.
Cannabis describes cannabis products in general.
Marijuana specifically refers to cannabis products that are made from the dried flowers, leaves, stems and seeds of the cannabis plant.