Description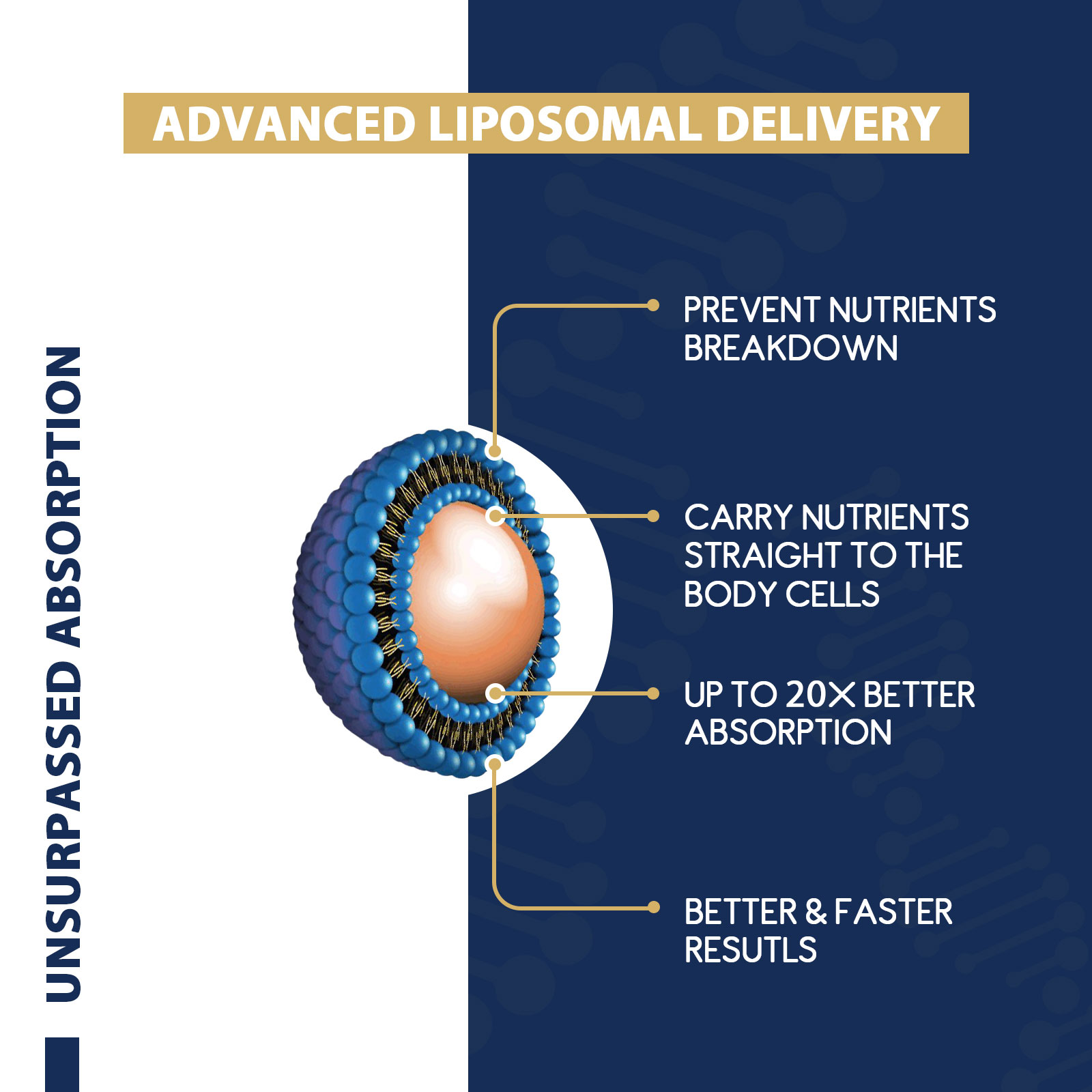 Komprocha Liposomal NAD+ SOFTGELS | 500mg of NAD+ with 250mg of TMG per serving | Nicotinamide Riboside Alternative | Actual NAD+ Supplement & Cell Regenerator | Provides Natural Energy, Longevity, and Cellular Health | Non-GMO | Soy-Free | 60 Servings
Ingredients:
NAD+ 500mg, Trimethylglycin 250mg, Other Ingredients: Phosphatidylcholine (from Non-GMO Sunflower Oil), Softgel Capsule (Gelatin, Vegetable Glycerin, Purified Water).

Change the Way You Age: NAD+ drives cellular defense and activates our 'anti-aging' genes, but levels fall sharply with age, infection, and exposure to environmental stressors. Combat this loss by reestablishing NAD+ levels with direct precursors. Adding Komprocha Liposomal 500mg NAD+ to your daily supplement regimen is a simple way for NAD+ levels.
Komproch Advanced Formula: We Enhanced with TMG into NAD+. TMG is a methyl donor that facilitates the activity of NAD+. By providing methyl groups, the interdependent NAD+ and methylation cycles are both supported and balanced.
Unsurpassed Bioavailability: Liposomes are microscopic spheres that carry and protect NAD+ at their center, fusing with the cells of the intestinal tract and delivering NAD+ to the circulation. Unlike regular nad supplement, komprocha provides Liposomes encapsulate NAD+ in a phospholipid "bubble" to protect and deliver them directly to the cells of our tissues, which are reached via the bloodstream.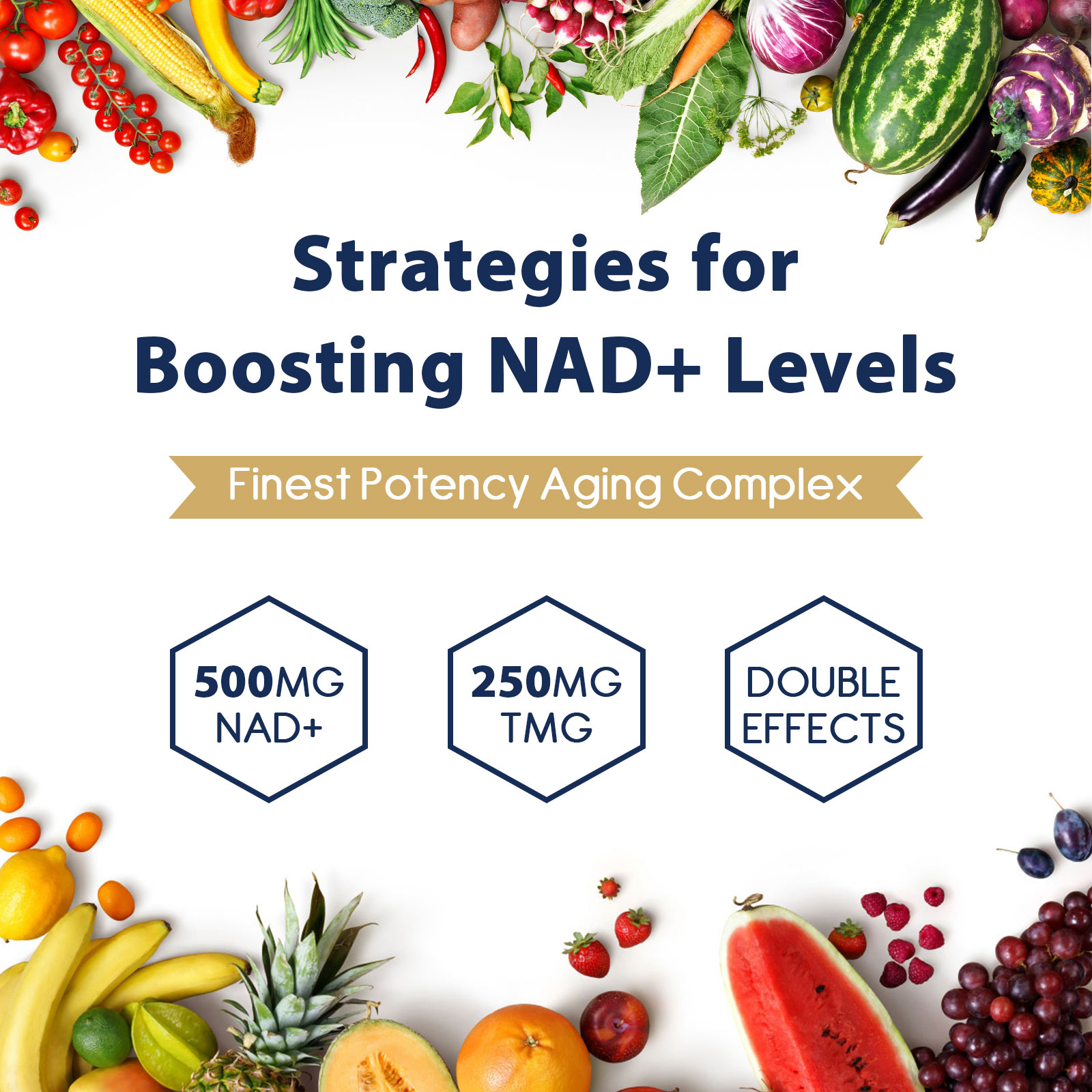 Komprocha contains the finest and highest potency NAD+ and TMG: Komprocha Liposomal NAD+ Softgels contain 500mg of NAD+ with 250mg of TMG per serving (1 softgel = one serving, 60 softgels providing 60 servings). This product has no taste, is free of sweeteners and requires no refrigeration. It is the softgel equivalent of our best selling Liposomal NAD+ Liquid. Great for travel or for daily use away from home.
Trusted Brand: Komprocha provides scientifically-formulated supplements to support each individual's potential to enjoy optimal life. We offer trust & transparency in our brand. We want you to be SATISFIED with your purchase. Absolutely no risk. The item comes with our 100% satisfaction guarantee for 90 days.
Cannabidiol is known to boost the immune system thanks to its anti-inflammatory properties, so it can definitely help reduce inflammation in your system. One of the most exciting ways to consume cannabidiol is through a broad-spectrum CBD oil. You can add this to your morning coffee or simply down it own its own.

Hemp is a variety of the cannabis sativa plant. The main difference between hemp and other strains of cannabis such as marijuana is that there is a very low percentage of THC compound in hemp, lower than 0.3% and therefore, hemp is not normally used as a recreational drug. Rather it is grown for its fiber seed and most often used for industrial purposes, such as in the manufacturing of paper or clothing. It can also be used as a food product.
Cannabis describes cannabis products in general.
Marijuana specifically refers to cannabis products that are made from the dried flowers, leaves, stems and seeds of the cannabis plant.