Description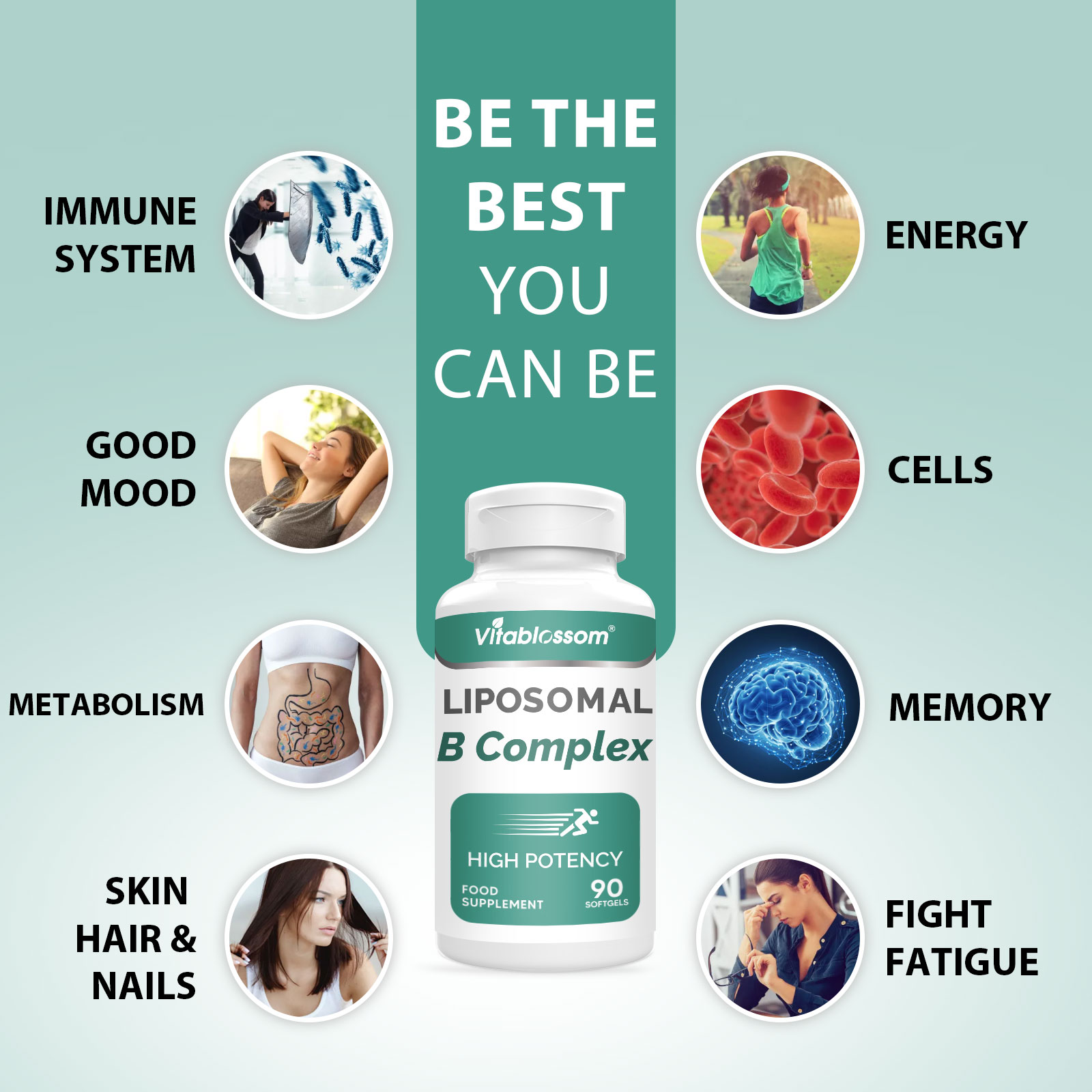 Vitablossom Liposomal Vitamin B Complex Softgel, Super Absorption, 9 High Strength B Vitamins per Capsule(B1,B2,B3,B5,B6,B7,B9 & B12) & Choline - Immune System, Energy Booster (90 Counts)
【FULL-SPECTRUM QUALITY】-- Our B vitamin complex includes a unique blend of 9 vitamins including: Vitamins B1 (Thiamine), B2 (Riboflavin), B3 (Nicotinamide), B5 (D-Calcium Pantothenate), B6 (Pyridoxine), B7 (Biotin), B8 (Inositol), B9 (Folic acid), and Vitamin B12 (Methylcobalamin) as well as added Choline. All the essential B Vitamins in just one softgel.
【Excellent Absorption, Max Bioavailability】-- The liposomal vitamin means the body is able to absorb more of the vitamins than traditional. The liposomal formula guaranties almost full absorption and usefulness. 96% of the formulated ingredient could get into the targeted cells.

【BEST VALUE FOR MONEY】-- Not only do we offer a high potency formula, each bottle contains 90 B Complex softgels, 3 month supply, making it one of value vitamin B supplements available.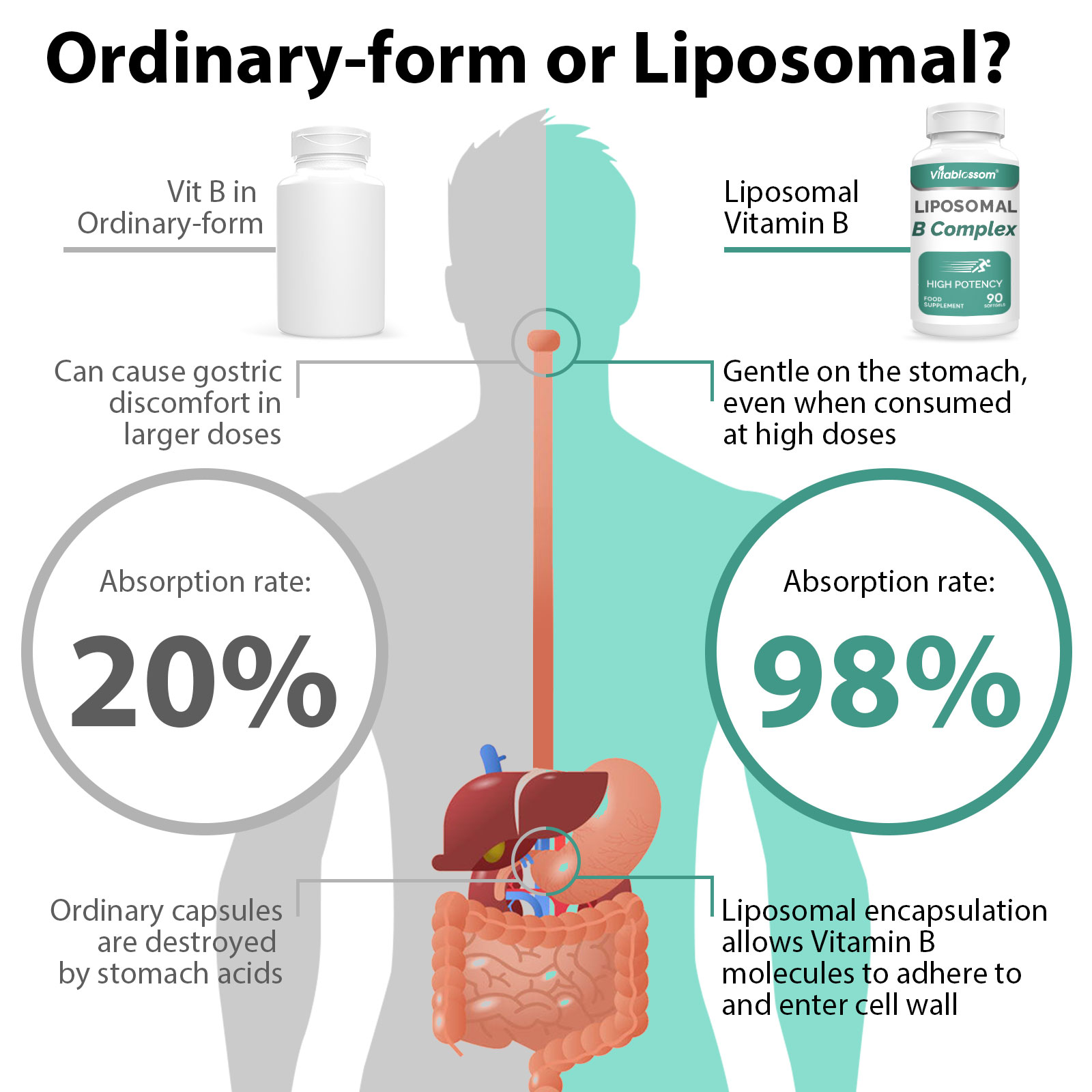 【NATURAL-FRIENDLY 】-- Our vitamin b complex high dose are 100% natural and gluten-free, suitable for people with dietary restrictions. Proudly manufactured in the USA, they're GMO-free and only contain ingredients that are good for you.

【Daily B Complex Vitamins】-- Our bodies use B vitamins every day, and while diet is always the best way to get these essential vitamins, it's not always possible to get enough of all 9 b vitamins from food alone. Use our B Complex formula to supplement any deficiencies. Currently we have old and new packages with shipping randomly.
Cannabidiol is known to boost the immune system thanks to its anti-inflammatory properties, so it can definitely help reduce inflammation in your system. One of the most exciting ways to consume cannabidiol is through a broad-spectrum CBD oil. You can add this to your morning coffee or simply down it own its own.

Hemp is a variety of the cannabis sativa plant. The main difference between hemp and other strains of cannabis such as marijuana is that there is a very low percentage of THC compound in hemp, lower than 0.3% and therefore, hemp is not normally used as a recreational drug. Rather it is grown for its fiber seed and most often used for industrial purposes, such as in the manufacturing of paper or clothing. It can also be used as a food product.
Cannabis describes cannabis products in general.
Marijuana specifically refers to cannabis products that are made from the dried flowers, leaves, stems and seeds of the cannabis plant.