Description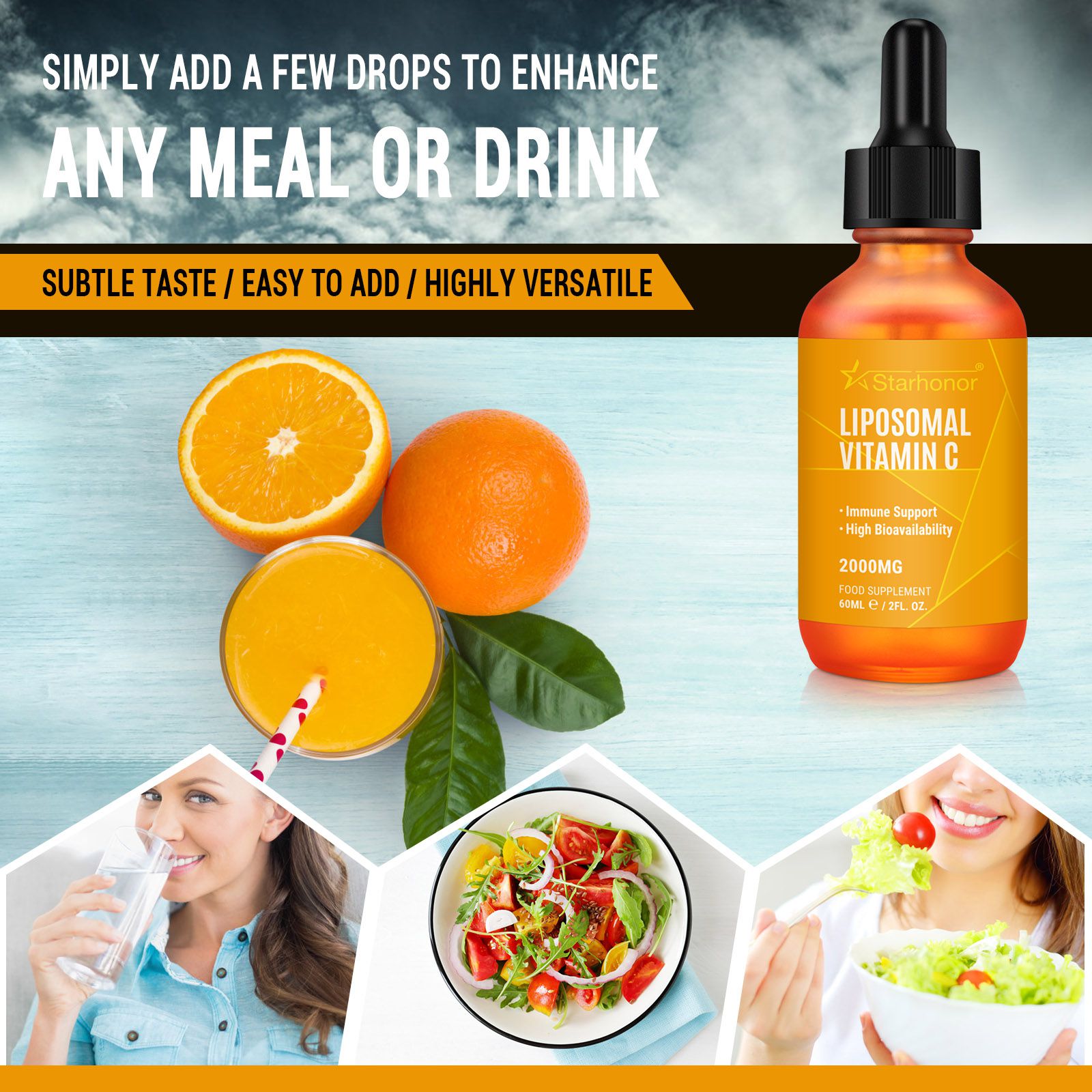 Starhonor Maximum Absorption Liposomal Vitamin C, Greatly Supports Immune System & Collagen Health, Non GMO - Vegan Friendly, 2000mg 60ml
2000MG Liposomal Vitamin C: Liposomal Encapsulation Technology is designed to help your body absorb more Vitamin C. Our proprietary Liposomal Vitamin C formula contains 2000mg of fat soluble Vitamin C per serving, and is made with Sunflower Lecithin & Non-GMO Phosphatidylcholine. It's made for best results and can also help prevent gastrointestinal & stomach discomfort.
Perfect for Your Body from the Inside out: Liposomal Vitamin C is a powerful antioxidant that can help boost the immune system. It can also aid with cardiovascular health, skin elasticity, blood circulation, calcium absorption and even help with brain function and cognition.

Easy Healthy Lifestyle: Our Liposomal Vitamin C can be easily added to your routine. Whether it is a winter remedy or summer health boost it is simple! Take 2 ml per day or as directed by a health professional. Don't forget to gently shake befor use.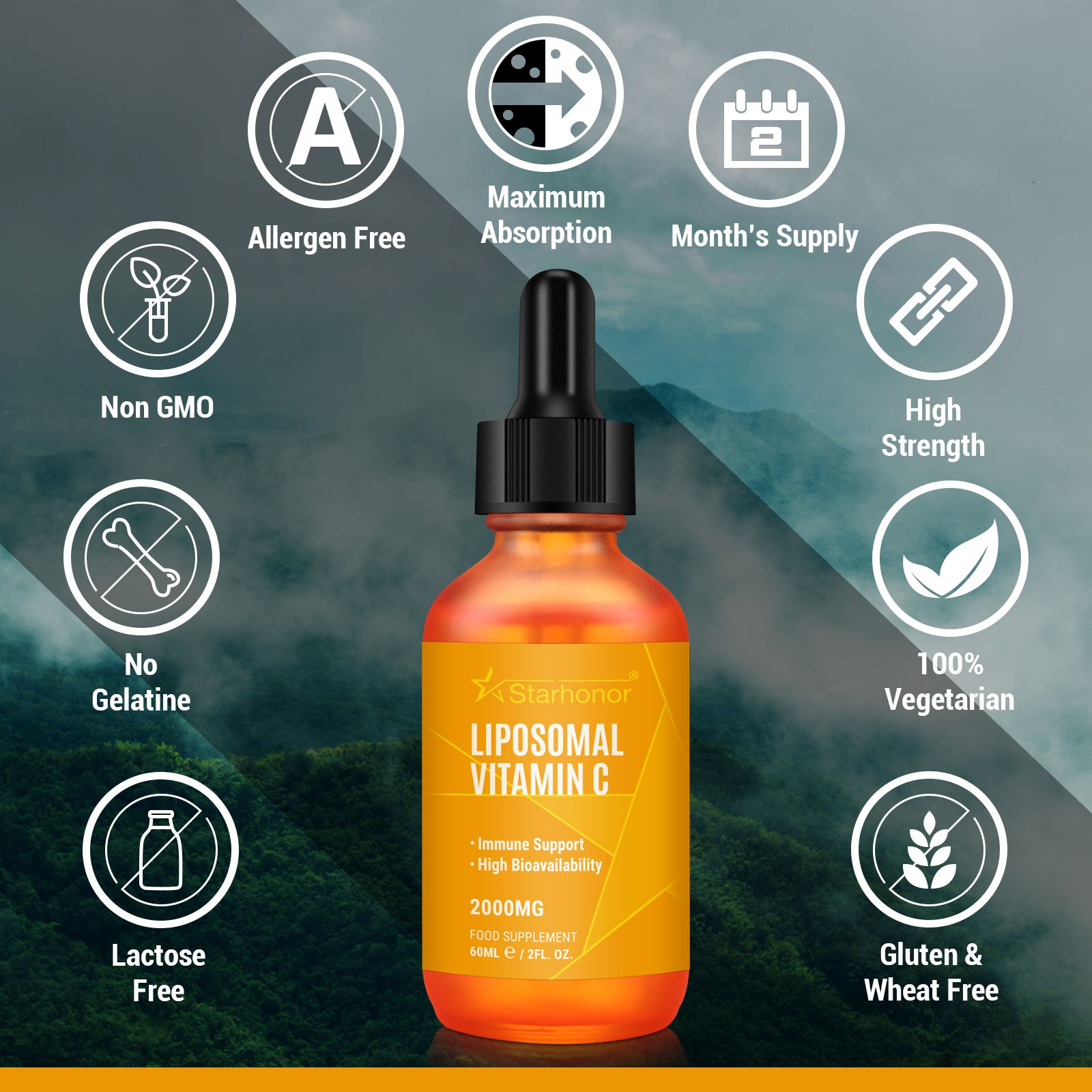 Allergen, Additive & Preservative Free: Stahonr Liposomal Vitamin C is natural and free of artificial additives, flavors and most allergens including sugar, gluten, dairy, nuts and soy. Our premium liposomal Vitamin C drops are Non-GMO and Made in the USA.

Quality Tested for Potency & Absorption: Stahonr is committed to the highest quality ingredient sourcing and production processes. All products are third-party laboratory tested and independently verified for both potency and absorption.
Cannabidiol is known to boost the immune system thanks to its anti-inflammatory properties, so it can definitely help reduce inflammation in your system. One of the most exciting ways to consume cannabidiol is through a broad-spectrum CBD oil. You can add this to your morning coffee or simply down it own its own.

Hemp is a variety of the cannabis sativa plant. The main difference between hemp and other strains of cannabis such as marijuana is that there is a very low percentage of THC compound in hemp, lower than 0.3% and therefore, hemp is not normally used as a recreational drug. Rather it is grown for its fiber seed and most often used for industrial purposes, such as in the manufacturing of paper or clothing. It can also be used as a food product.
Cannabis describes cannabis products in general.
Marijuana specifically refers to cannabis products that are made from the dried flowers, leaves, stems and seeds of the cannabis plant.