Description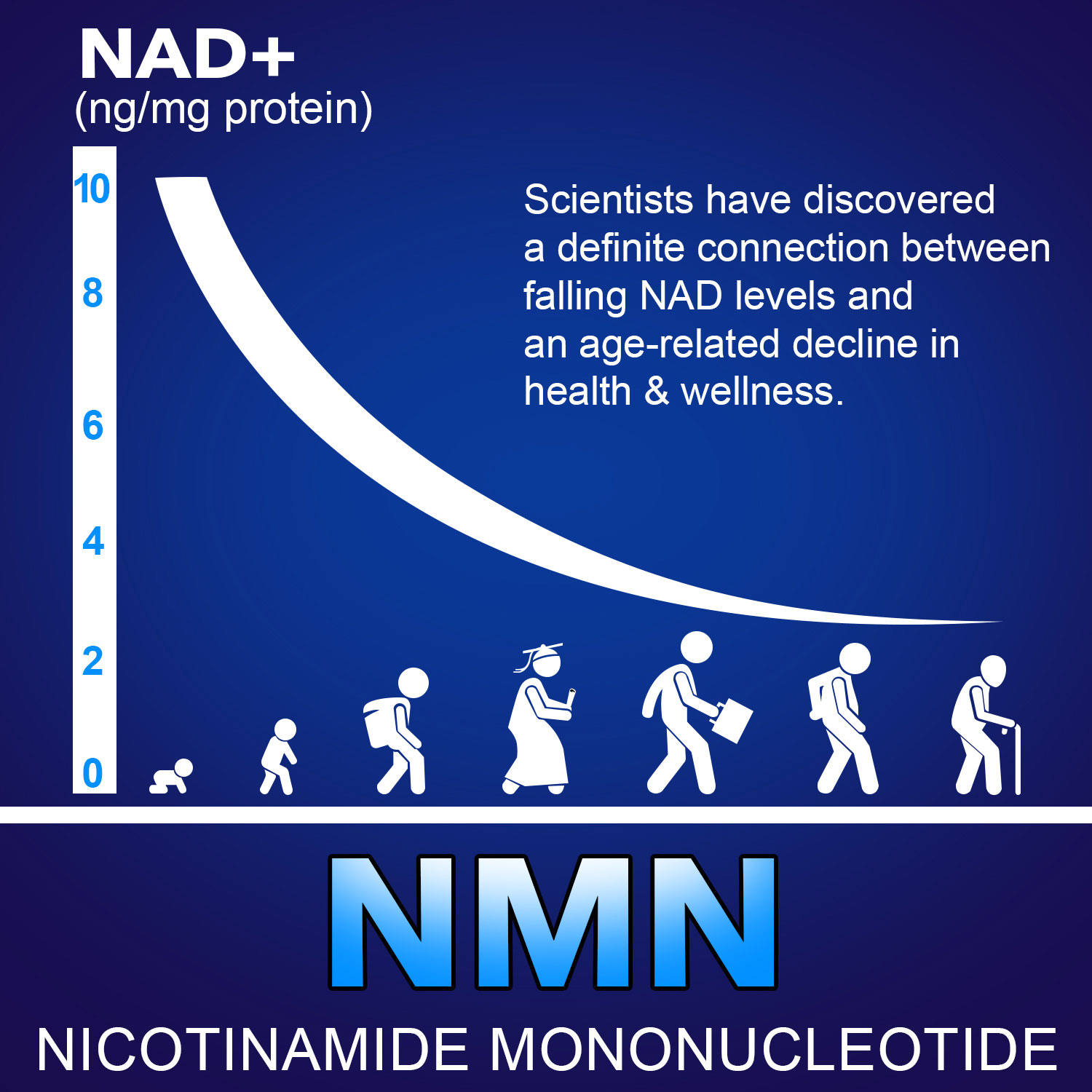 Maximum Strength NMN Capsules, 600mg Per Serving, Stabilized Form, Naturally Boost NAD+ Levels for Mental Performance, DNA Repair & Anti Aging, 60 Capsules Nicotinamide Mononucleotide Supplement
ULTRA HIGH NMN CONTENT: Unlike other supplements on the market, our NMNPLUS contain 600MG of the PUREST & HIGHEST QUALITY NMN(beta-nicotinamide mononucleotide) in each serving. NAD is a vital cellular resource which helps fuel many of the body's essential functions. But our NAD levels decline over time and under metabolic stress. Authentic & Stabilized NMN is the most direct and efficient way to BOOST NAD+ LEVELS. Each time you take NMNPLUS, it will help replenish your body's NAD.
FULLY STABILIZED & ENHANCED ABSORPTION: NMN typically needs to be kept cold (fridge or freezer) because of its short shelf life. Our NMN comes in a completely shelf-stable non-refrigerated form and is packaged and sold in opaque bottles and desiccant packs to protect it from light and moisture. That ensures it MAINTAINS MAXIMUM POTENCY. In the meantime, we choose the unique ENTERIC CAPSULE to highly reduce unnecessary component loss and ensure maximum absorption of NMN.
AMAZING HEALTH BENEFITS: As a BREAKTHROUGH Anti-Aging Support Supplement, our NMN shows great power to SLOW THE AGING PROCESS. It can provide cellular energy optimization & health span support to enhance body functions and reduce disease risk. Also, our NMNPLUS can help promote a positive mood, support mental performance, and fight cognitive decline. Whether you need to keep your body or your mind at PEAK condition, we NMNPLUS provide the BEST supplement for you.
AN EASY DAILY ROUTINE: Our NMN capsules are simple addition to your health routine. It is easy to carry & swallow. Take two capsules per day with food or a glass of water as you like. When taken daily, NMNPLUS sustains highest levels of NAD, the critical cellular resource for you. TAKE IT DAILY, YOU WILL FEEL YOUR BEST AND BE AT YOUR BEST AS YOU AGE!
100% SAFE: NMNPLUS HAS NO KNOWN SIDE EFFECTS. Its safety is further guaranteed by a GMP approved manufacture facility with FDA credential. NMNPLUS is also 100% suitable for vegetarians and vegans, without traces of animal products. No GMO or Preservatives, No Artificial Color, No Flavor or Sweetener, No Sugar, No Starch, No Milk, No Corn, No Soy, No Wheat, No Tree Nut, No Peanut, No Egg, No Lactose, No Gluten, No Yeast, No Fish, No Shellfish, No Sodium.
Cannabidiol is known to boost the immune system thanks to its anti-inflammatory properties, so it can definitely help reduce inflammation in your system. One of the most exciting ways to consume cannabidiol is through a broad-spectrum CBD oil. You can add this to your morning coffee or simply down it own its own.

Hemp is a variety of the cannabis sativa plant. The main difference between hemp and other strains of cannabis such as marijuana is that there is a very low percentage of THC compound in hemp, lower than 0.3% and therefore, hemp is not normally used as a recreational drug. Rather it is grown for its fiber seed and most often used for industrial purposes, such as in the manufacturing of paper or clothing. It can also be used as a food product.
Cannabis describes cannabis products in general.
Marijuana specifically refers to cannabis products that are made from the dried flowers, leaves, stems and seeds of the cannabis plant.