Description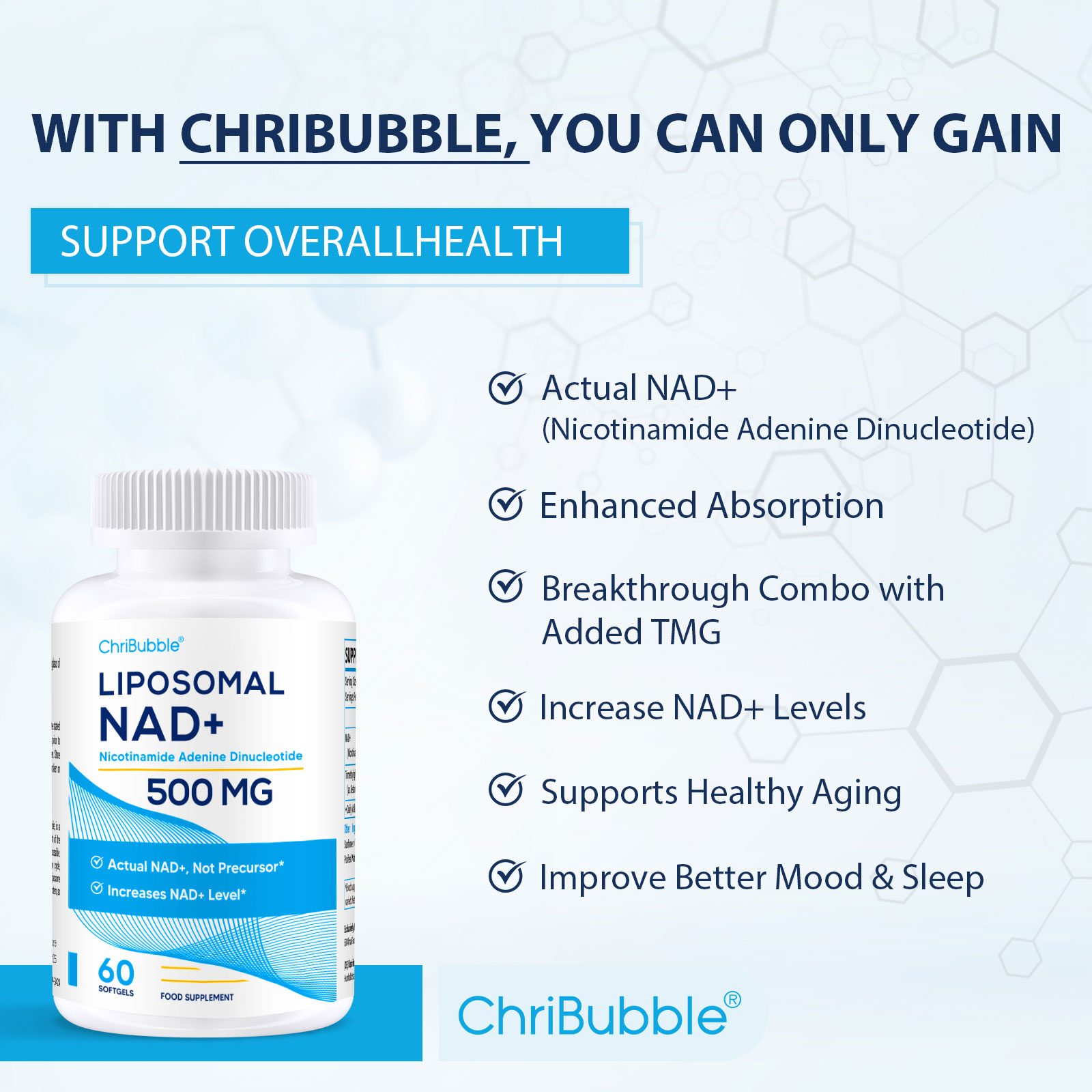 ChriBubble Liposomal NAD+ 500mg with TMG 250mg Softgels | Maximum Strength | Supports Anti-Aging & Mental Performance, 60 Capsules
NAD+ Supplement – NAD+ also known as Nicotinamide Adenine Dinucleotide, is a coenzyme found in all living cells. As we age, NAD levels in the human body will naturally decrease. NAD+ helps restore NAD to an optimal level, and improve cells' normal function and resilience.

NAD+ Superior to Precursors - The real NAD+ in this product is not a precursor like NMN or Nicotinamide Riboside, NAD+ can be transported directly into the cell without any transformation. NAD+ softgels help promote DNA repair, naturally help cells provide energy, support cell growth and regeneration, and slow down the aging process by increasing NAD + levels.

Combine with 250MG Trimethylglycine (TMG) - Trimethylglycine, also called Betaine Anhydrous, is a methyl donor for the activity of NAD+. Helps protect cells under stress, supports normal, healthy homocysteine metabolism and methylation, provides you with the extra energy you need throughout the day.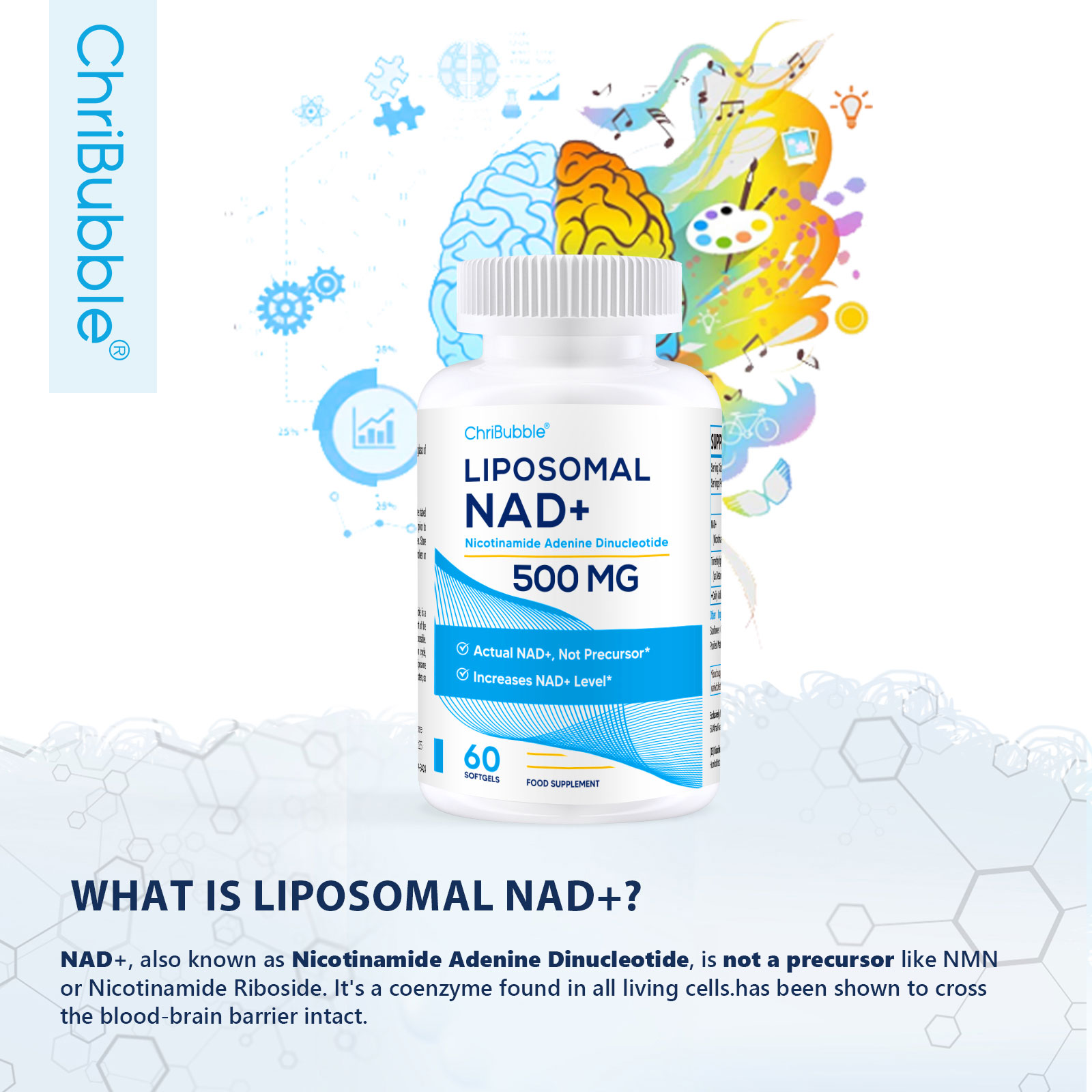 Newest Liposomal Technology - Liposomes are microscopic spheres that envelop and protect NAD+ and then deliver it directly to cells bypassing digestive destruction.By putting NAD+ into Liposomes significantly increase absorption of NAD+ intact. Liposomal NAD+ softgels can support replenishing and rejuvenating the cells and metabolism.
About us - Our food supplement formulated to support the unique biochemical and metabolic needs of each individual. Our Liposomal NAD+ softgels is No GMO, Soy, Wheat & Dairy Free. Our ingredient list is designed for everyone. You can rest assured that you are receiving a high-quality product each time you buy from.

Cannabidiol is known to boost the immune system thanks to its anti-inflammatory properties, so it can definitely help reduce inflammation in your system. One of the most exciting ways to consume cannabidiol is through a broad-spectrum CBD oil. You can add this to your morning coffee or simply down it own its own.

Hemp is a variety of the cannabis sativa plant. The main difference between hemp and other strains of cannabis such as marijuana is that there is a very low percentage of THC compound in hemp, lower than 0.3% and therefore, hemp is not normally used as a recreational drug. Rather it is grown for its fiber seed and most often used for industrial purposes, such as in the manufacturing of paper or clothing. It can also be used as a food product.
Cannabis describes cannabis products in general.
Marijuana specifically refers to cannabis products that are made from the dried flowers, leaves, stems and seeds of the cannabis plant.